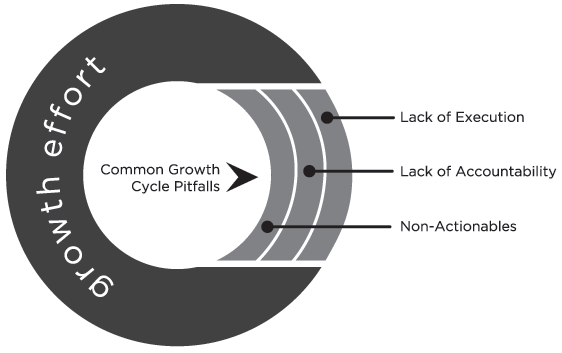 Avoid the Norm
There are many pitfalls a firm can face when developing and executing a growth strategy. It is natural to build a plan that focuses on goals, but falls short of being actionable. Quality research allows you to understand the true lay of the land and should be the driver to creating actionable initiatives that encourages accountability and allows your team to execute.
Typical Pitfalls
Lack of Execution
Lack of Accountability
Non-Actionables
Invision's Approach
---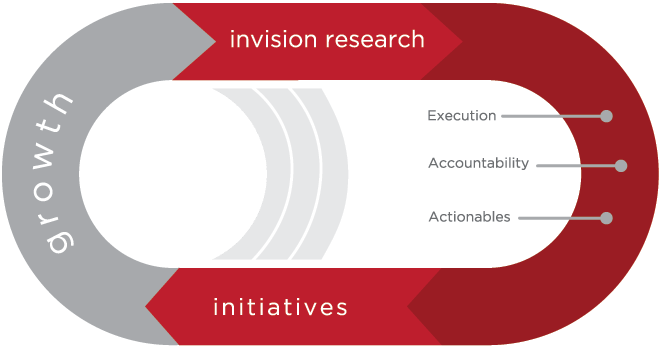 Informed Decision Making
Invision's unique four-phased approach to Research gives our clients a true competitive advantage for any growth positioning effort. Our Research work product goes far beyond quantity and quality - it changes the game for our clients. Whether its part of an acquisition assignment aimed at facilitating strategic growth or a customized analysis to enhance or establish market position; we provide our partners with game changing insight to make informed decisions and accurate planning assessments.
Our Research Yields
Execution
Accountability
Actionables
The Depth Of Our Research Covers
---
Private consulting firms
Architectural firms
Contractors
Cities
Counties
Department of Transportation
Federal government
Municipalities
Educational institutions
Economic development
National affiliations
Professional development organizations
Regional & national federations and councils
Airports & port authorities
Developers
Parks & recreation
Institutions
Public business entities
Manufacturers
Independent consultants
Jurisdictions, Boards and organized agencies
Invision Research Services
---